Adrian Smith, the architect and designer behind the Burj Khalifa, the world's tallest building, prepares to surpass his own record. His new Chicago based firm, Adrian Smith + Gordon Gill Architecture, is famous for their remarkable super-tall designs, notably the Wuhan Greenland Center, the 1 Dubai in Jumeirah Garden City, or the latest Shenzen-Hong Kong International Center, a 700-meter tall twisted glass tower destined to become the tallest in China. But there is another project that will make them look humble: the Jeddah Tower, previously known as the Kingdom Tower, will soon rise over the Saudi Arabian antique town of Jeddah on the Red Sea coast at a staggering height of over one kilometre!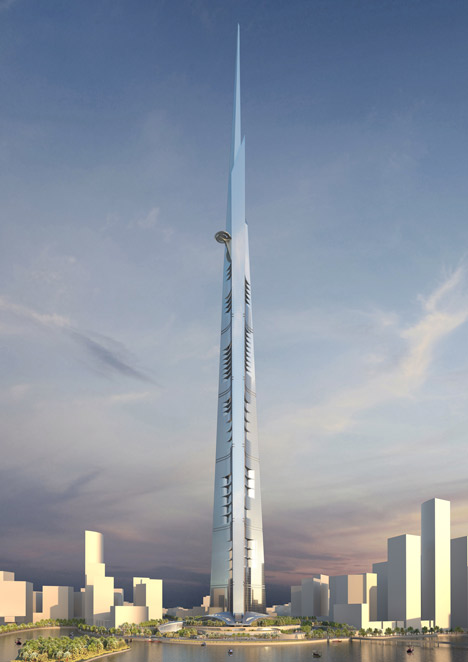 With a total of 59 lifts, spanning perhaps even more than 200 floors, it will be one of the world's most sophisticated lift systems. Adrian Smith + Gordon Gill Architecture first revealed images of the record-breaking building in 2011, and construction began two years later. Expected to cost $1.2 billion to construct, the Jeddah Tower experienced some delays, but it is now back on track, with its completion scheduled for next year. It will be a mixed-use building featuring a luxury Four Seasons hotel, serviced apartments, office space, and luxury condominiums. A unique feature of the design will be a sky terrace, roughly 30 meters in diameter; at level 157, when opened, it will become the world's highest observatory. Soon, Adrian Smith and his partners will be able to proudly claim the design of the three tallest towers in the world.
Recently, the firm became subscribers to Adsimulo and started using it to design another tall building in China. We believe that AdSimulo is exceptionally well prepared to cope with the challenge of designing lift solutions for super and mega tall buildings: the Expert System can easily generate optimal "elevatoring" solutions for tenancies as large as 150 floors, and these may be stacked upon each other practically without limits. To quote Peter A. Weismantle FAIA RIBA, Director of Supertall Building Technology at Adrian Smith + Gordon Gill Architecture "Adsimulo is a great product!". What can we add?